International Conference
dedicated to advancing knowledge in the parasitological research in the area of Central Europe
organized by
Slovak Society for Parasitology Slovak Society for Parasitology
Czech Society for Parasitology Czech Society for Parasitology
Institute of Parasitology, Slovak Academy of Sciences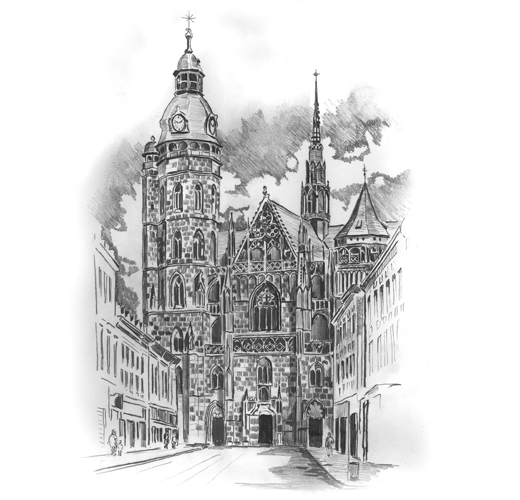 Dear Colleagues, Ladies and Gentlemen, 
We are pleased to announce that Slovak Society for Parasitology together with Czech Society for Parasitology will organize their regular bi-annual scientific meeting, 13th Slovak and Czech Parasitological Days , in Košice, Slovakia, from May 21 to May 25, 2018. The conference will be hosted by the Institute of Parasitology, Slovak Academy of Sciences. Previous Slovak and Czech Parasitological Days were held in the Tatras National Parks. This time we have decided to welcome you to the City of Košice, the seat of the Institute of Parasitology SAS and many other scholarly institutions and universities.
The conference is dedicated to current research on all groups of parasitic organisms, from protists through helminths to vectors and vector-borne diseases. Even though the meeting is organized by the Societies for Parasitology of the Czech and Slovak Republics, parasitologists from other countries are more than welcome to participate in the meeting, as the official language of the conference is English. For parasitologists from diagnostic laboratories and hospitals from the Czech Republic and Slovakia, the special section 'Clinical parasitology'  will be held in Czech and Slovak.
We look forward to welcoming you to Košice in May 2018!
Ivica Hromadová
President
Slovak Society for Parasitology

 

Martina Miterpáková
Chair
Organizing Committee
XIIIth Slovak and Czech Parasitological Days
Parasites in the Heart of Europe 2
Košice, Slovakia, Congress Hotel Centrum
May 21 – 25, 2018